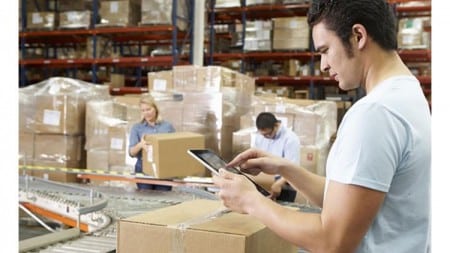 October is National Disabilities Employment Awareness month and a good time to remind packaging professionals of their options in providing jobs and fostering new career paths for qualified people who face barriers to employment because of disabilities.
Three years ago, Packaging Digest recognized this occasion by profiling the new-at-the-time expanded kit assembly operation for Lighthouse for the Blind-St. Louis (also known as LHB Industries Inc.). The not-for-profit manufacturing and packaging company augmented its government contracts with retail sales–and provided more job opportunities for its vision-impaired workforce–with the 2014 acquisition of the Quake Kare line of ER Emergency Ready Disaster Preparedness kits.
Then in 2015, LHB bought the Tear Mender product line of adhesives and sealants, which are filled, packaged and shipped by employees who are visually impaired.
Now, LHB's growth continues with its recent acquisition of RapidFix brand of adhesives from Boss Products USA LLC. RapidFix bonding products are sold by Ace Hardware, NAPA, Advance Auto Parts, The Pep Boys, Amazon and other retailers in the automotive, hardware and marine industries. The RapidFix deal is expected to increase LHB revenues and employment in St. Louis County by expanding operations, providing even more employment for people who are legally blind.
Source: "4 ways packaging can fulfill its 'special needs'", Packaging Digest. Editor: Lisa McTigue Pierce. Published 10 Oct 2017. Accessed on 19 Oct 2017.