Supplying Food-Grade Plastic Containers, Crates and Bins
When it comes to protecting the freshness of your crops, produce and plant life, experience matters. At MDI, we offer competitively priced plastic packaging solutions to support farmers and harvesters across the country.
Custom Products
From the field to the warehouse, you need a plastic shipping container to help protect products and reduce damages during the distribution process. Our in-house engineers can design a custom packaging solution to ensure your products stay fresh by the time they reach the market.
Standard Products
Our sustainable plastic containers offer durability in the field as harvest picking trays and carriers, as well as in the warehouse for storing, stacking and nesting. Made of food grade, high-density plastic, our boxes and harvest totes offer moisture control with optional fumigation holes for proper drainage of moisture or pesticides.
FDA Registered for Food Assembly and Packaging
MDI's Minneapolis facility is FDA certified to perform food handling, labeling, relabeling and repackaging of food items. Our employees receive on-the-job training to ensure we always comply with quality standards and strict FDA guidelines with every good we handle.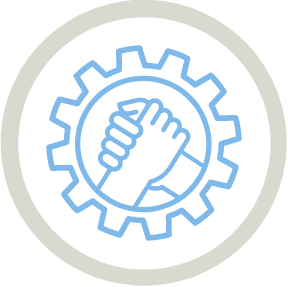 The Search for a Plastic Packaging Supplier is Over
No matter the size of your shipment, our products include unique features, such as easy field identification, galvanized steel handles, and weather resistance to help you get the job done. To learn how we can support your harvest shipping needs, request a quote today!
Request a Quote