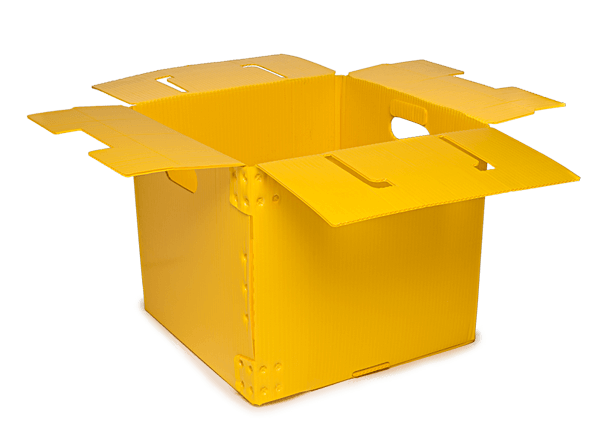 The truth is cardboard boxes can't handle the pressure of shipping products to multiple locations. They tear, leak and expose goods to moisture, dust and chemicals that can easily damage your inventory and hinder production. 
MDI's corrugated plastic boxes offer a durable, reusable solution that saves you time, money and resources. Ditch the cardboard for good.
Browse Our Standard Corrugated Boxes
Long-Term Durability
Made of high-quality polypropylene or polyethylene, our portfolio of corrugated boxes range in thickness from 3mm to 4mm for better protection when storing, stacking, handling or transporting goods to a new facility.
Reusable Solutions for the Road Ahead
Our products are reusable and 100% recyclable, which means you save more and waste less. Unlike cardboard, MDI's corrugated boxes are water and chemical resistant, fiber and dust free and lightweight, making them easy to handle and transport anywhere.
Plastics with Purpose
Every product we manufacture helps support our mission to provide job opportunities for people with disabilities. When you partner with MDI, you're getting more than corrugated plastic boxes; you're helping us make a bigger impact on our community by giving our employees job sustainability.