Warehouse Totes and Pick Bins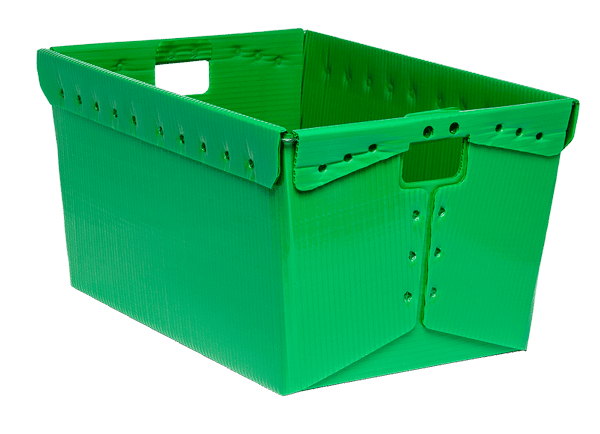 We design optimal warehouse totes and warehouse bins to empower your storage and shipping needs. We provide the best-looking and most dependable warehouse tote and bin solutions on the market. Our warehouse totes are designed to carry around warehouse items or for simple storage of things not actively in use. From MDI, you can expect:
Features and Applications
Warehouse Totes & Bins Features
Impact, water, and chemical resistant

Durable in cold and humid environments

Fiber and dust-free

Lightweight for lower transportation costs and easier handling

Reusable and 100% recyclable
Applications
Assembly & production lines

Automated material handling

Warehouse Pick Bins

Distribution & shipping

Large & small part containers

Mailrooms & offices

Packaging & conveyor systems
Corrugated Plastic Warehouse Totes for Warehouses
MDI corrugated plastic warehouse totes are specifically designed to improve your storage and processing environment. Used in countless warehouses around the country, our industrial-grade totes are ideal for item management, transport, storage, and handling.

These corrugated solutions are the optimal cost-saving alternative to molded plastic and cardboard. Additionally, our warehouse totes are both weather-resistant and waterproof for maximum durability.
Popular Corrugated Plastic Totes
Plastic Bins for Warehouses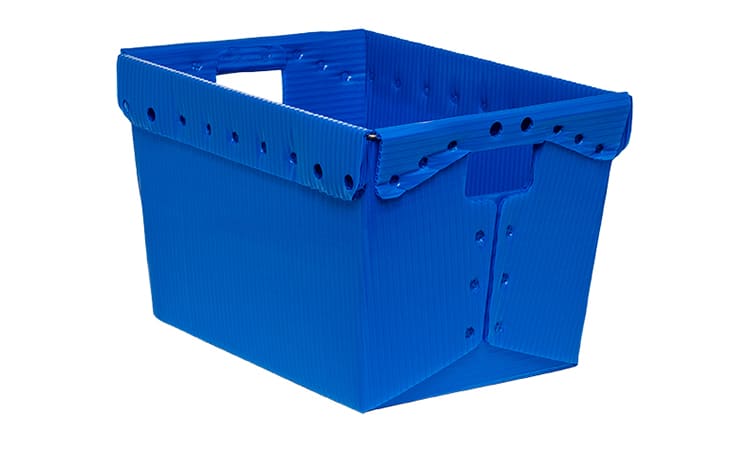 Warehouses often move at the speed of light as far as needing to get products and equipment shifted around from one part of the warehouse to another. Additionally, handy storage and removal bins are a crucial component of every effective warehouse. Our designs are easy to slide around as needed and designed for simple organization. We supply high-quality warehouse bins in a wide range of sizes and colors to keep operations running smoothly.
Add custom designs or logos to your warehouse pick bins for a personalized touch. Keeping materials separated into different colored containers like that is extremely useful for managing inventory and ensuring that everyone is on the same page as far as where items are and where they need to go.
Features and Applications
Product Features
Round or square lid opening

Wrapped hand holes for easy carrying

Sonic welded at key stress points for maximum durability

Water, chemical, impact, mold, mildew, and insect resistant

8 Standard color options: red, yellow, green, blue, black, white, gray, and natural

1 Color screen printing
Applications
Construction

Retail

Waste and recycling containers
Popular Plastic Bins for Warehouses
1530

Durable and sturdy with a low-profile, this corrugated plastic tote is perfect for small moderately heavy materials, products and parts.

Top Outside Dimension:

15.5 x 11.5 x 8 in


Weight: 1.51lbs

1577

11 US gallons, rugged utility wastebasket or recycling container. For added strength and rigidity, reinforced with wire and sonically welded at key stress points. Wrapped hand holes for easier handling. Shipped pre-assembled. Lid available.

Top Outside Dimension:

18.25 x 13.25 x 11.6 in


Weight: 1.85lbs

1579

Square and perfect for storage, this standard corrugated plastic mid-profile tote is versatile and lightweight, yet durable.

Top Outside Dimension:

18.175 x 18.175 x 11.3125 in


Weight: 2.22lbs
Request a Quote
Choose from MDI's portfolio of standard totes, trays and boxes, or let us design you a custom plastic solution that fits your budget and application needs.