Nationwide Plastic Packaging Supplier
The packaging industry is rapidly growing as consumers demand more and more goods. From plastic products to outsourcing end-user packaging, MDI has products and services to support.  
Products: Protect and Increase Efficiency
Impact your revenue growth and lower your operating costs with corrugated plastic packaging. MDI can design plastic containers to help your business more efficiently store and protect your products. Tap into our custom flexible packaging that can be build to meet your needs.

Services: Labor for Customized Packaging
Outsourcing packaging to a domestic service provider allows your company to focus on your core businesses, while gaining access to skilled labor when you need. MDI can be your strategic partner for long-term business success.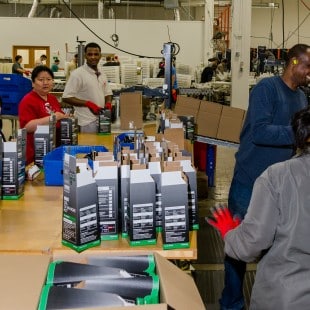 Work with the Packaging Pro's
Speed your cycle time. Reduce freight costs. Reduce labor. Cut capital costs. Contact us to get started today.