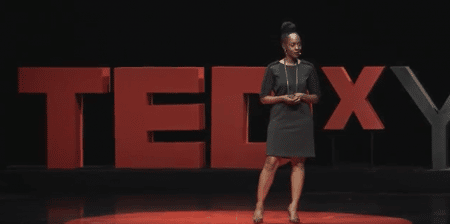 Stephanie Thomas is founder, stylist and editor-in-chief of CUR8ABLE, a disability fashion lifestyle website. With a passion for accessibility, Stephanie has followed clothing trends for people with disabilities for 24 years and works to empower people everyday with advice from her disability fashion styling system.
Check out her latest video about how the Disability Fashion Styling System empowers people with disabilities to dress with dignity and self-reliance.
Based in Los Angeles, with followers spanning the globe, Stephanie strives to create beautiful, powerful images that challenge and ultimately change negative perceptions of people with disabilities.
This talk was given at a TEDx event using the TED conference format but independently organized by a local community. Learn more at http://ted.com/tedx