Outsourced kitting services are there to help companies save time and money by providing them with efficient, cost-effective solutions for their kitting needs. But before partnering with a kitting service provider, it's important to understand how outsourcing can be beneficial to your company. The reason is that not all kitting services are created equal, and not all companies need the same services. Keep reading to learn more about the benefits of outsourcing kitting services.
What Are the Benefits of Outsourced Kitting Services?
Outsourced kitting services help companies combine multiple items into one package for easy distribution. Companies save time and money by eliminating the need to individually sort, package, and ship items. While it's possible for a company to kit products themselves, it may be more cost-effective to outsource their kitting needs.
Here are some of the most common benefits of outsourced kitting services: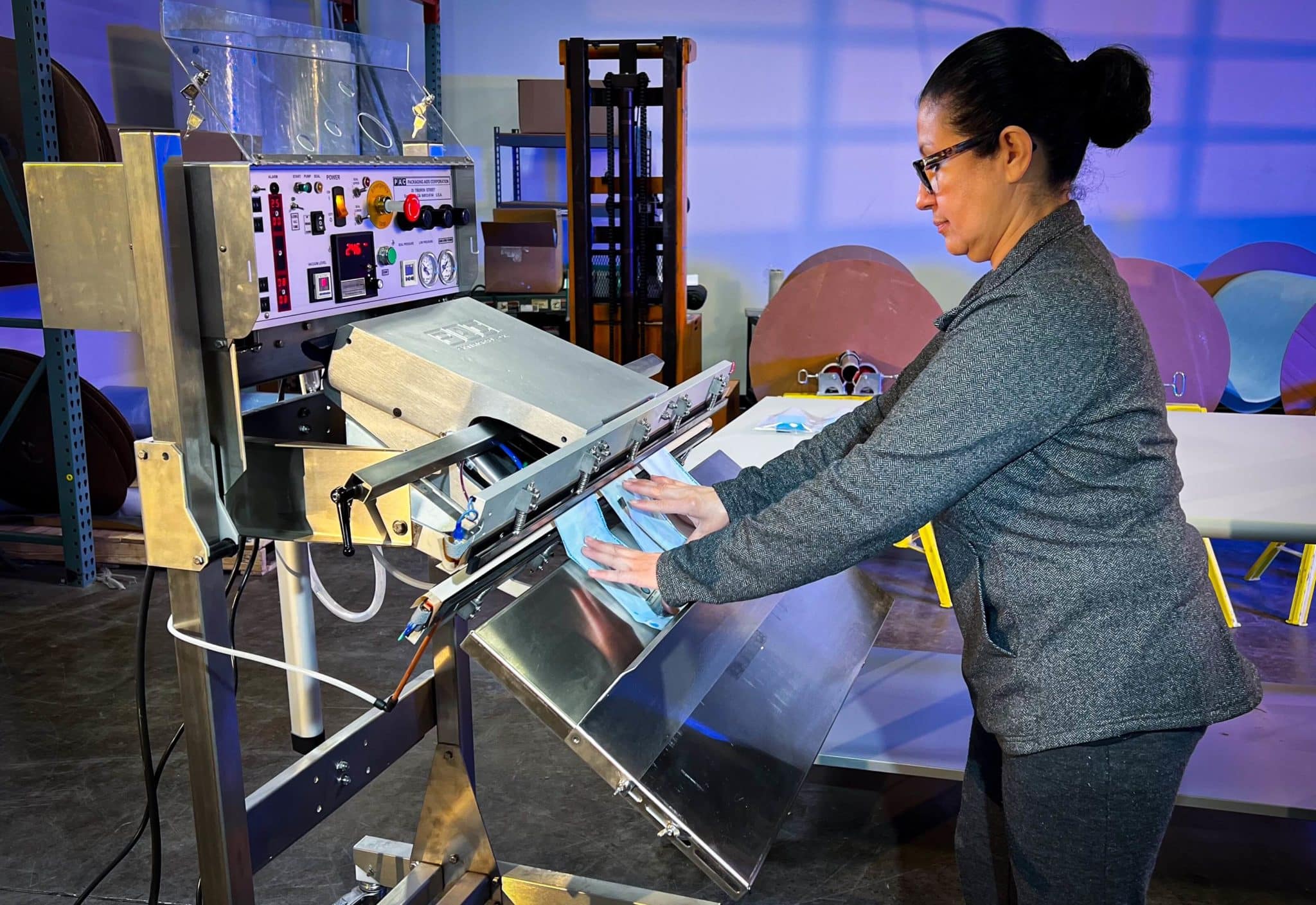 Increased Square Footage
When a company decides to kit products, they need a production line in order to compensate for the time it takes to sort, package, and ship items. An outsourced kitting service can help a company free up valuable floor space by taking on some of its production needs. This frees up room for other activities, such as assembly or storage.
In addition, this saves the company money because they don't need to rent or build extra space to accommodate the kitting process.
Reduced Labor Costs
Kitting requires more workers in order to sort and package items quickly. Production outsourcing for kitting services can help companies reduce their labor costs by providing the necessary staff to handle the task of kitting, freeing up internal resources for other tasks. 
In addition, recruiting and hiring new employees can be expensive. Plus, a company will need to take time to train the new employees. Outsourced kitting services can save a company time and money by providing experienced personnel to handle their kitting needs. By doing so, a company can reduce the risk of having long lead times.
Improved Quality Control
When a company outsources its kitting needs, they benefit from the increased quality control of an experienced kitting service provider. Outsourced kitting services have the expertise and resources to ensure products are packaged correctly and arrive pristine. This helps companies avoid costly returns and unhappy customers due to damaged or missing items. 
Is Outsourced Kitting Services Right For Your Company?
If you are considering partnering with a production kitting company, find one experienced in your industry who can provide the services your company needs. A good kitting service provider can also offer custom solutions tailored to meet your specific requirements. 
At MDI, our team has decades of experience in packaging, labeling, and kitting for a variety of industries. Not only can we help small and large businesses, but we cover a wide range of industries, including medical supplies, retail, food and beverage, industrial goods, and more. 
MDI Product Assembly and Kitting Services 
At MDI, we take pride in being transparent in our kitting services. For every project, we work with the customer so they can see our process. The kitting process includes our timing, the materials used, and the cost associated with each project. This ensures that our customer understands every step of the process and the cost associated with each product. 
Once a customer signs off on our kitting services, our team can set up a kitting production line within a week or so. We offer a variety of contract production services that focus on kitting and assembly, including: 
Gift packs

Retail and manufacturing

Labeling

Shrink-wrap

Lot batch and dating

Point of Sale (POS) and Point of Purchase (POS) display

Repalletizing
Custom kitting increases your company's ROI by being able to go to market with more products. We ensure you maintain control of the production process while increasing customer satisfaction. 
MDI Is Here to Help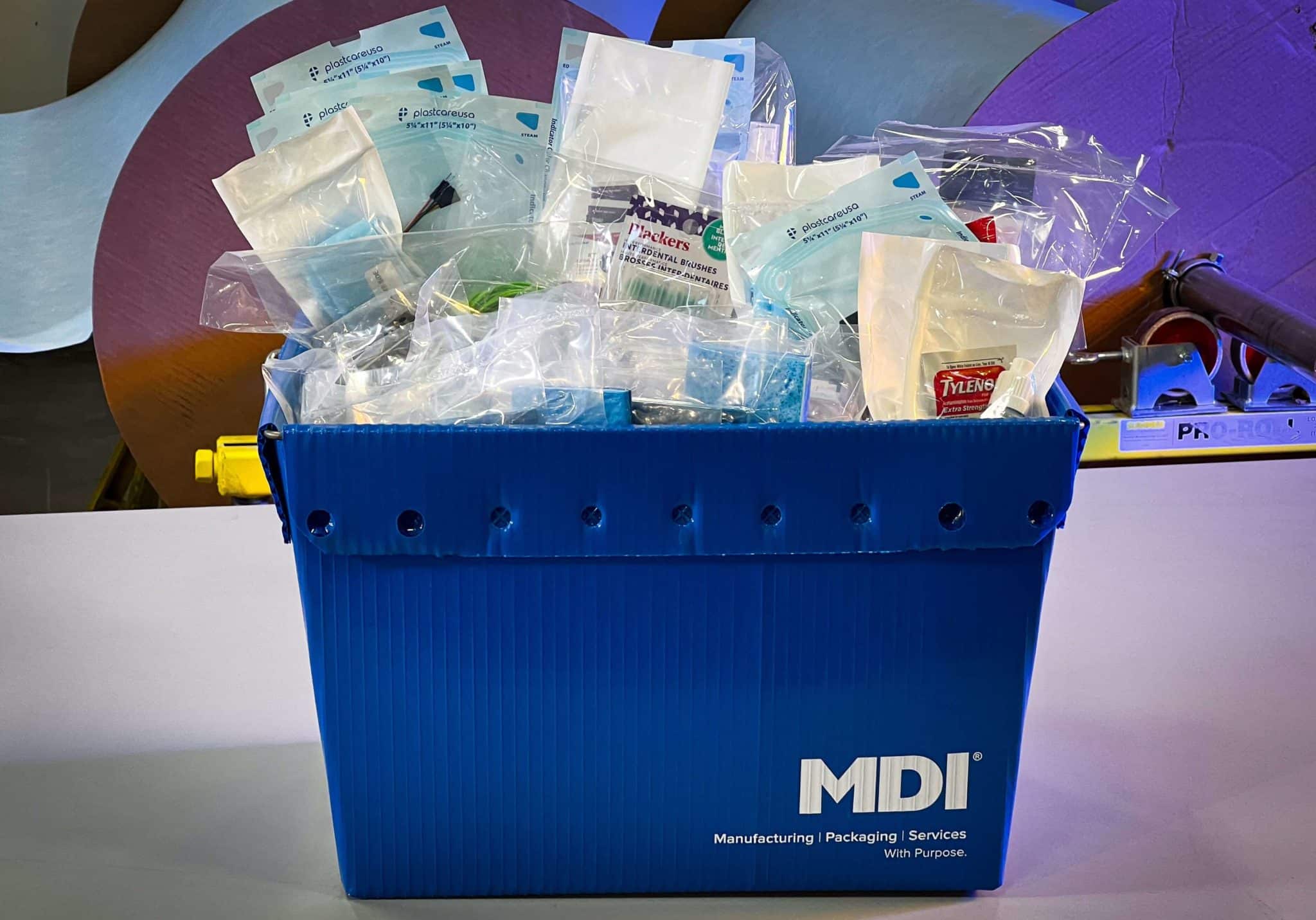 As you can see, several time and cost savings are associated with outsourcing your kitting services. If you are looking for an experienced and reliable kitting service provider, then look no further than MDI. Contact MDI today for outsourced kitting services.