As a warehouse manager, you need to monitor and adapt to different economic times to get the most out of your warehouse. The best way to increase your income is by reducing warehouse costs. First, focus on balancing your revenue and expenses during various economic times for maximum profitability.
You can improve your business and financial position by improving on warehouse cost management and understanding how to handle warehouse operations and finances. At MDI, we have several products and staff solutions to improve your cost efficiency in your warehouse, reducing warehouse costs. Read on to learn how to reduce warehouse costs effectively.
Costs Associated With Running a Warehouse
In order to reduce warehouse costs, you must know what your warehouse expenses are, which comprise your rental space fees and other operating expenses like:
Equipment
Labor
Utilities
Security
Taxes
Maintenance
Miscellaneous expenses
Most business owners rent warehouses based on the amount of space or inventory size.
For example, if you let a 100 sq. ft space, they calculate the monthly or annual rent per square foot monthly or annually. Therefore, you don't need to worry about added utility expenses if you include the utility fee in your contract.
If utilities aren't in the contract, you must calculate an added utility cost per the space occupied in each period. The rental rate often differs as per location and the area's viability. Areas within the city often have higher rates than those outside the cities. Keep these in mind when thinking about reducing warehouse costs. Getting a comprehensive contract that caters to the utilities at a fair rental rate can be a good bargain.
Taxes
There are also property taxes, insurance, maintenance, and warehouse management costs. Property taxes and insurances are one-off costs within a financial period depending on your location. Check your region's laws, as some areas may require other business fees for your warehouse.
Maintenance Costs
The maintenance and management costs constitute the variable warehouse expenses.
Consider the labor you need to maintain your warehouse spacing and operations for maximum efficiency and to reduce warehouse costs. Getting appropriate staff to run the warehouse costs money, from hiring to onboarding and development, which adds to the staffing expenses.
To maintain the warehouse, you'll need to carry out continuous maintenance tasks like cleaning, organizing, or repairing the aisles in the warehouse. Leasing extra equipment or human resources for specific tasks adds to your monthly expenses. Figure out what is important for your warehouse and remove ones you may not need to reduce warehouse costs.
Miscellaneous Costs
There are other miscellaneous warehouse operating costs and expenses, like when you lose or damage your inventory through theft or mishandling. These losses add to your warehousing expenses, which may not help with reducing warehouse costs. You'll have to beef up your security and carry out investigations, which will cost the company.
How to Reduce Your Warehouse Cost
The best tip for improving warehouse cost management and increasing your profitability and financial prowess in warehousing is by reducing warehouse costs. This way, you'll keep your business afloat and thriving in different economic tides. Here are some ways to reduce warehouse costs.
Evaluate Your Current Warehouse Space
Inspect and evaluate your warehouse space and its usage. Wasted space in the warehouse accumulates more costs but doesn't translate into the expected income. Audit your warehouse space and design to ensure maximum utilization. Check how each item and equipment work in your current area to know its impact on your recent business performance.
Note any design or operations corrections you need to make to reduce your rental and warehouse operating costs. For example, you can scale down your warehouse size if you find a lot of unnecessary space. By using this warehouse cost management method, you'll reduce warehouse costs and your rental fee, which is one of the leading warehouse expenses.
Optimize Your Space
After evaluating our space, find ways how you can optimize warehouse storage. Flexibility and adjustment are vital in optimizing your warehouse flow, storage, structure, retrieval, and product placement.
Start with the warehouse's physical structure, determining items' placement, storage, and flow. Then, use a specific product placement method, like product names, codes, or types, in arranging storage. Proper product placement directly affects their retrieval. This optimization eases operations in the warehouse.
The operations become more effective and efficient, reducing costs on damaged items. Because of using these warehouse cost management methods, your warehouse productivity increases your warehouse operations and profitability while also reducing warehouse costs.
Protect Your Inventory
Protecting your inventory helps in minimizing warehouse losses. Use technology to monitor and control the warehouse and its access points for internal and external thefts. Use sturdy security systems incorporating cards, bar codes, and biometric systems to keep your inventory in check.
Use appropriate packaging options that protect the goods from damage during loading, unloading, or storage.
At MDI, we offer custom-designed packages and plastic bins that protect your goods. Our products are specifically planned for warehouses, and they will help reduce warehouse costs.
This move minimizes the damage to your interests, thus ensuring maximum profitability and minimum losses on goods bought and stored.
Inventory Visibility
Inventory transparency and visibility allow employees to make their operations more efficient. You'll be able to track and monitor different product activities within the warehouse, which helps in improving the employees' accountability and productivity.
The need for a transparent warehouse process increases with the introduction of online retailers and suppliers. It helps keep the busy warehouse owners up to date and manages their warehouse transactions and storage.
Deal With and Prevent Theft
Have a specific process when dealing with theft in your warehouse. If possible, use an investigative team to weed out the thieves from within and outside the warehouse. This way, you'll recoup your losses by reducing salary expenses.
Invest in a smart security system to help curb these incidences in your warehouse.
Look for any red flags within the store, like decreased sales, the disparity in recorded and actual stock levels, wrong misappropriation and storage, and missing invoices. Investigate these signs immediately to prevent further financial losses in the store.
Improve Warehouse Operation Efficiency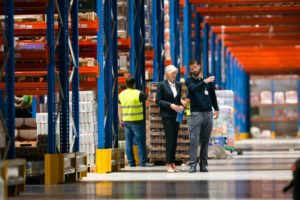 Warehouse efficiency lies in how you receive, store, and retrieve items in the warehouse.
Having a systemic system that promotes warehouse flow boosts floor productivity. Employees will be more productive, and you won't have to lease other equipment to retrieve or store the goods with a proper arrangement.
Utilize improved technology to control warehouse activities. A good floor design contributes to an efficient operating system. Consult experts on how you can make your floor design and operations more efficient. It doesn't matter if you have a small or large warehouse; the proper design boosts your workflow and processes, helping with reducing warehouse costs.
Cross Docking
Cross docking eliminates the middleman's storage in warehousing. You can stop the storage costs to reduce your expenses by picking from the supplier and delivering to the client directly. Once you implement cross-docking, you'll save time, money, labor costs, and warehouse operating costs.
Though it has several challenges, like ensuring a seamless pick-up and delivery, you significantly reduce your operating expenses. Here, you'll focus on adequate transportation of goods, barring any damages or misplacements.
Categorize and Organize
An organized warehouse helps in promoting efficiency. Analyze your warehouse to find ideal places to store different items based on the picking methods, warehouse optimization, increased productivity, and worker safety. Don't mix other organization methods as it stalls some deliveries when looking for your item. Incorporate technology to optimize your warehouse further and to reduce warehouse costs. A distinct arrangement and follow-up ease the warehouse activities, increasing productivity and profitability.
Have a Systemic Picking Process and Inventory Flow
A systematic picking process helps you retrieve items quickly and efficiently. You don't have to waste time looking for an item in one order. Also, you eliminate the cost incurred when you send the wrong things. An advanced warehouse system helps you track and monitor different packages accurately.
Use the Right Technology
Improved technology significantly ensures an efficient, accurate, fast, and steady system within the warehouse. Use storage, picking, and security technology to optimize warehouse flow and productivity and reduce theft, damages, and losses. Be quick in adjusting your methods to fit and align with the changing technology demands.
Reduce Labor and Energy Costs
Using energy-saving techniques in the warehouse can reduce warehouse costs and your utility bills. For example, consider adding windows or energy-saving bulbs to maintain proper lighting within the warehouse.
Invest in other energy sources like renewable sources of energy like solar to power your warehouse. It'll save money when settling your utility bills. Consider the amount of water you use in the warehouse. You can limit its usage by installing for your employees hands-free faucets or low-flow flush toilets. This way, you'll reduce the water used in the month.
Reducing warehouse operating costs can be challenging as it is one of the highest yet most important warehouse expenses. If you need to optimize your labor and reduce warehouse costs, we have highly trained professionals that can assemble packages with the highest efficiency.
Invest in automation systems and employee training forums that improve their skills and knowledge in warehousing. These steps will help you in employee retention and improved productivity. First, balance your timing and work schedule to manage your wage bill and reduce expenses. Remember, the goal is to maximize productivity while lowering and reducing warehouse costs.
Learn From Other Stores
A vital step in warehousing is learning from your peers and colleagues. Don't miss out on forums and webinars that'll improve your warehouse management and reduce expenses. Take time to interact and learn more about the industry and how others reduce warehouse costs.
Saving Was Never Easier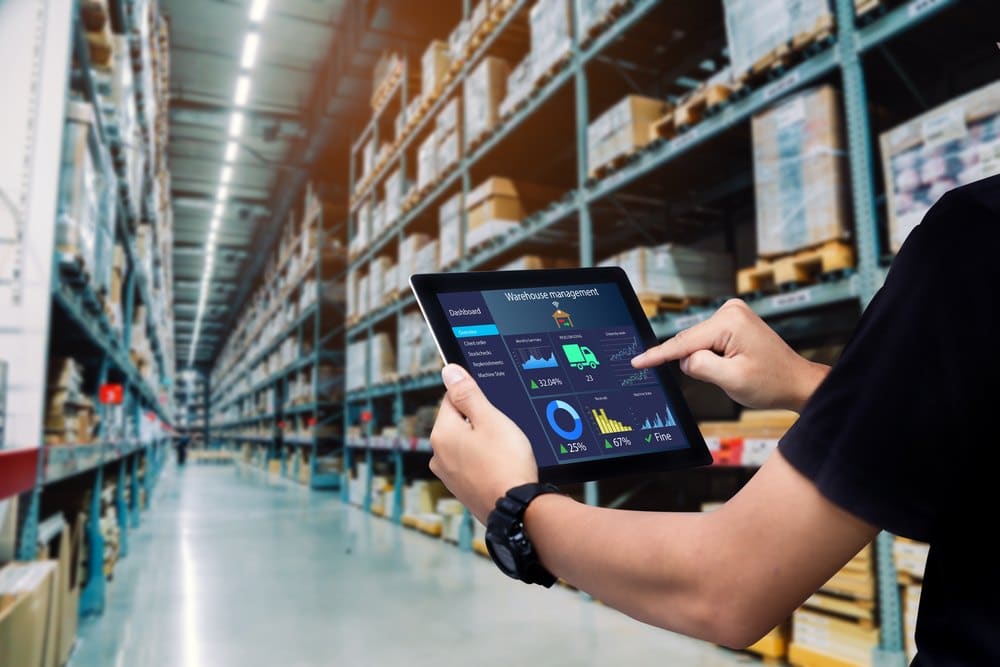 When you reduce warehouse costs, you have a better chance of increasing your productivity and profitability. In addition, embracing change and new ideas will help you thrive in the industry with changing tech and economic times. Consider these critical points when thinking about or reducing warehouse costs.
From reducing costs in labor and improving the efficiency of workers, to the best quality manufactured products, at MDI we can help you cut those expenses and reduce warehouse costs.
Contact us today for a quote.