Retail stores aren't the only businesses that rely on optimal inventory management strategies. Most companies that provide physical products utilize storage and warehouses for their entire stock of goods. 
Warehouse managers must maintain a healthy inventory stock while planning and strategizing distribution based on their inventory management KPIs. 
Inventory management KPIs help businesses manage stock and obtain inventory efficiency, so customers can constantly purchase from that business with minimal disruptions. Still, before discussing inventory management KPIs, you should have a firm understanding of inventory management and management goals. 
What Is Inventory Management?
Inventory management isn't as complex as it may initially seem. Essentially, inventory management revolves around how well businesses manage their stock so they can distribute and sell it as efficiently as possible. 
Warehouse managers rely on inventory software to help create checks and balance systems and do routine stock counts to keep track of what they have on hand. These warehouse metrics and inventory KPIs help warehouse managers create reasonable inventory management goals for their operations.
What Goals Should Inventory Managers Set?
When creating inventory management goals, you must consider each decision with one goal in mind, to decrease your stock. The complexity comes from reducing your inventory while maintaining a healthy supply to continue your operation. 
Your goal should be clear and should derive from clear inventory KPI metrics. Inventory management KPIs will help you set your inventory management goals. Of course, these goals will be slightly different from business to business, but it's essential to use your warehouse metrics to help you figure out the best action to take.
Goals of Inventory Management
Here are examples of the goals of inventory management to help you understand what a clear objective looks like for some businesses and warehouse managers:
Minimize the length of holding inventory

Minimize costs

Reduce theft

Accurate warehouse metrics

Decrease the number of goods that get damaged

Raise customer satisfaction levels

Decrease return time

Increase shipping time

Improve packaging solutions
Benefits of Tracking Inventory Goals and KPIs
The benefit of the goals of inventory management and tracking comes from the modern business idea of goal setting. Objectives met through these short-term periods allow businesses to build momentum to reach long-term goals. 
Inventory KPIs help measure how on track your business is with reaching its goal. Inventory management KPIs won't improve your business position but will allow you to achieve inventory efficiency goals. However, reaching those goals will improve your overall position in your market.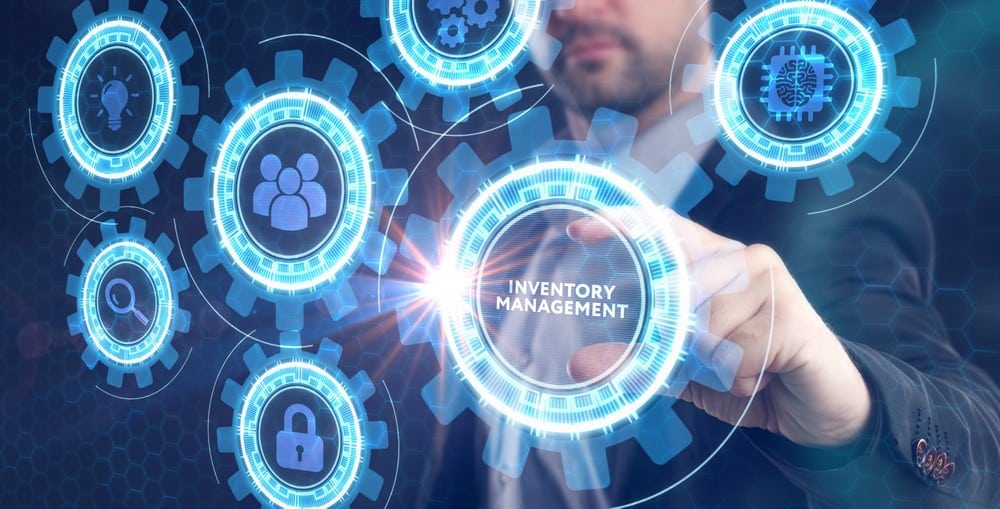 Top Inventory Management KPIs 
There are numerous inventory KPIs for inventory management. While this can be overwhelming, it's essential to understand the most important ones. Most inventory management KPIs will help you increase sales, lower your inventory, and increase your ROI. 
Inventory Turnover Rate
Your inventory turnover rate speaks volumes of sales performance. Assuming your business has a high turnover rate, you're sitting on solid demand for your product.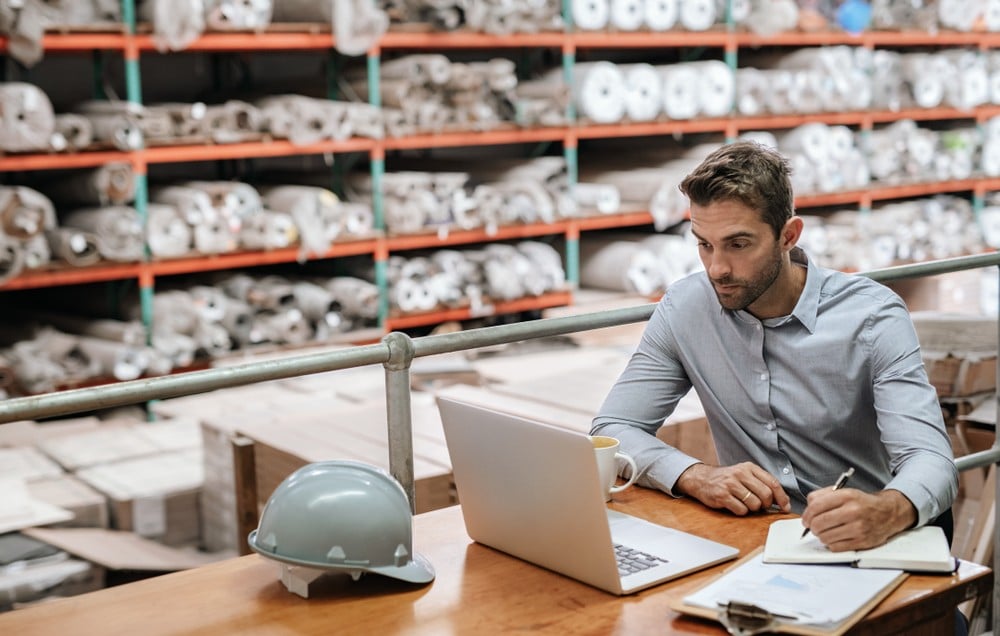 If your turnover rate is low, your business has too much inventory, which is often due to poor sales or overstocking. Regardless, keeping track of your stock helps show you whether you're in a good or bad position. 
Days on Hand
Measuring how fast your inventory leaves your shelf is why days on hand is an important inventory KPI to understand. Like days on hand, businesses will calculate their inventory by weeks, also known as weeks on hand. 
A business that can track how fast certain items leave its shelves is in a highly favorable position. As a result, you'll keep your stock low and restock when necessary, reducing holding costs and lowering the chance of damaging your goods.
Holding Costs
Inventory carrying costs, or holding costs, measures all expenses that pertain to holding your stock. These costs include but aren't limited to labor, storage, damage, and insurance. 
You want to keep your inventory moving healthily, and holding your list for too long subjects it to more danger and significant money loss. Some stock becomes worthless altogether if you have it for too long, like produce and other perishables. 
Lead Time
Measuring the time it takes for your customers to receive your product is vital for multiple reasons. First, it helps you understand how long the production, packaging, and transit time takes for each of your products.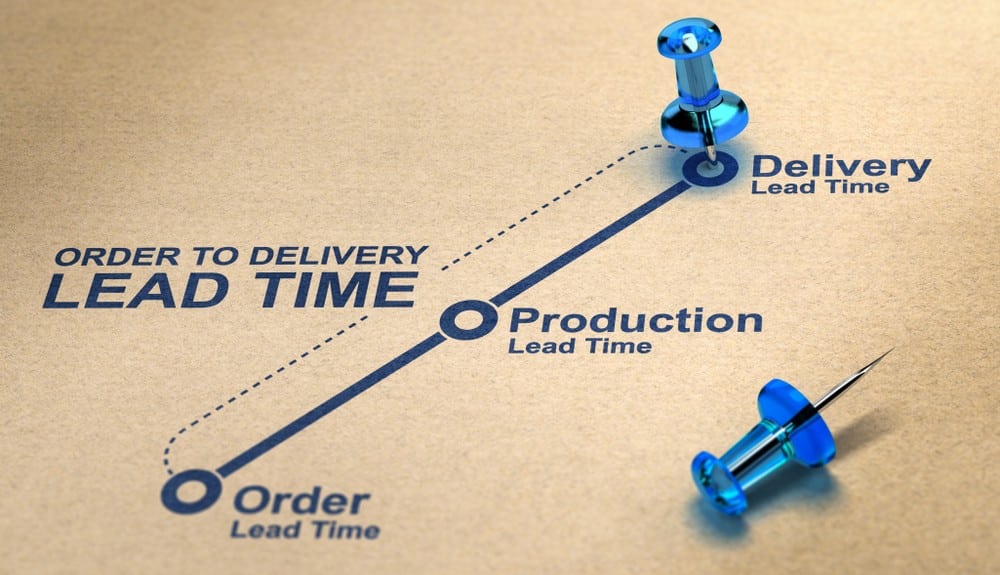 The quicker your product gets to the consumer's hand, the faster you get paid. You can then look at three different areas to improve your lead time. These areas are your original production, packing, or transportation methods. 
Rate of Return
Returns cost money, so fixing these issues is why your rate of return is an important metric to track and understand. 
Similar to lead time, you'll want to track how fast a package arrives to you and why. Your rate of return will help you identify a few key points. If you find that consumers return a particular product quickly and often, you should investigate your transportation methods.
If consumers are returning your product fast and at an alarming rate, you know that your product might be getting damaged during the transportation period. For example, if products break after a week and consumers return them, you'll know it's a potential manufacturing issue. 
Stock-Outs
Stock-outs are an important inventory KPI to measure because it means you have an apparent absence of inventory. Typically, selling out your product is good, but you run into problems when you have nothing to give. 
When you're out of stock, your production is at a halt. Your business is in a position where you have to restock your inventory, and while you do that, you'll lose customers. If stock-outs continue, your business constantly falls behind in demand. 
This inventory KPI is essential to understand and utilize. You want your inventory low, but you still stock. With the help of this specific metric, you can identify and understand how you ran out of stock and adjust for the demand. 
Most businesses and warehouse managers will base their initial inventory strategy on this KPI. While average inventory is an important KPI, it's not the only KPI. Average inventory is most potent when used with other inventory management KPIs. 
Cost Per Unit
A vital inventory KPI to understand is the cost per unit. Every item in your inventory has a fee, and if you don't make a return on that item, you'll find yourself out of business faster than you think. If you have suppliers, you should understand your cost per unit to the cent. 
Understanding your cost per unit allows you to make crucial decisions that could increase  sales, production, and bulk purchases. 
Shrinkage
Warehouse systems aren't perfect, and shrinkage is an example of why. Shrinkage happens when your system identifies inventory as being there, but in reality, it's not. Shrinkage is a direct result of negligence, theft, and human error. 
As a KPI, shrinkage is essential to identify and track. Your systems should be accurate, clean, and up-to-date.
Average Inventory
Keeping track of your goods throughout the year allows you to maintain and measure your stock for the following operational year. Therefore, average inventory is an important KPI, especially for smaller businesses. 
You will be using your average inventory as a baseline for the majority of your business decisions involving your inventory. 
Why Are These KPIs Important to Track?
Every inventory KPI in inventory management focuses on keeping stock low and flowing. With low inventory, businesses will have more capital to restock and invest. Here are some direct results of proper inventory management KPI usage:
Help increase sales and revenue

Improve productivity

Reduce inventory loss

Manage supply chain issues

Increase shipping times

Consistent average inventory throughout the year
Choosing the Right Inventory Management KPIs
Depending on your business, you may use all, none, or some inventory management KPIs on this list. Regardless, you'll want to ensure you use the correct inventory KPIs for your particular situation. So, how do you choose the correct inventory KPIs for your business? 
The best way to choose your particular inventory management KPIs is by finding out what is damaging your inventory. For warehouse managers, if you're holding inventory longer than usual, you'll want to use inventory management KPIs that help you measure the length of time you're holding your stock. 
For example, use days and weeks on hand, holding costs, and cost per unit. 
Holding costs will allow you to accurately calculate how much money you're losing on the inventory you're not selling. Your average inventory will give you the metric you need to compare your current stock to other periods to track inconsistencies. 
Choosing suitable inventory management KPIs involves some thinking, but once you understand how each metric works, you'll struggle less with choosing the most relevant inventory KPIs for your business.
Get Help with Inventory Management KPIs Today
You'll always want to use inventory management KPIs to measure the success of your inventory management strategy. Remember, you need to keep your stock low for inventory efficiency, but never let it get to the point where it halts production. You want profit, not inventory. 
Keep track of your average inventory and holding costs, and find alternative suppliers who may offer you better deals on materials. Before long, you'll find yourself in a much better position once you truly start to understand your inventory KPIs. Contact us today if you need any help setting up inventory management KPI goals for your business.