By Grand Rapids Herald Review, August 21, 2023
MDI has awarded $2,000 higher education scholarships to 26 graduating high school students across Minnesota, as well as donating an additional $5,000 to area students through the Workforce Ready Scholarship program at the Grand Rapids Area Community Foundation.
The MDI scholarship program is for applicants between the ages of 18 and 21 who live in or near the communities the nonprofit manufacturer serves (Minneapolis, Hibbing, Grand Rapids and Cohasset). This is the most scholarships MDI has awarded since the founding of its scholarship program 11 years ago.
"MDI is deeply committed to supporting the communities where we live and work – and that includes investing in our youth," said Eric Black, president and CEO of MDI. "Our annual scholarship program opens the door to greater educational access and creates a pathway to success for future leaders in our communities. Congratulations to our recipients!"
The scholarship program is one of several MDI initiatives that help grow talent in the communities it serves. The organization's mission is to provide meaningful employment for people with disabilities, as nearly half of its employees have a disability. The Workforce Ready Scholarship program is intended for students who want to live and work in the Greater Itasca Area. It is also intended to grow the local workforce and help students pursue education that will increase their career opportunities and earning potential.
MDI is a leader in manufacturing custom plastic packaging solutions, production assembly and environmental services. With approximately half of its employees identifying as having a disability, MDI's mission is to offer inclusive employment and opportunities for people with disabilities. The organization is committed to improving workforce development by empowering employees through self-sufficiency, with a goal of positively impacting 2,500 lives by 2025.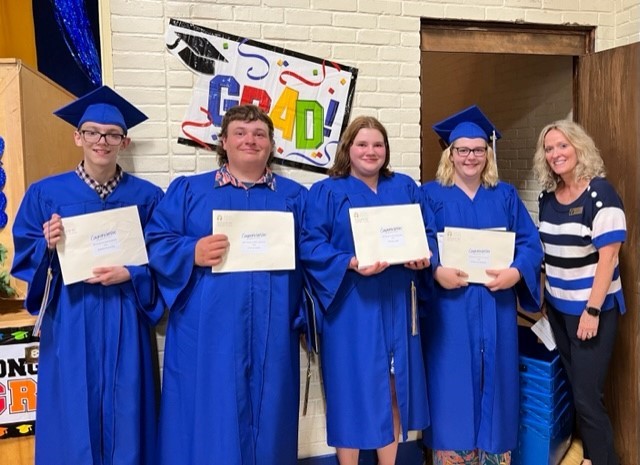 MDI is a trusted Minnesota manufacturer and nonprofit social enterprise with the mission to provide employment opportunities and services for people with disabilities. We create high-quality plastic containers to ship, pack and store products, and offer unparalleled product assembly and packaging services for organizations across the country, from small businesses to Fortune 500 companies. By offering an inclusive workplace that allows employees to build confidence, independence and purpose, MDI's work results in dedicated employees and satisfied customers.
If you would like more information regarding the Workforce Ready Scholarship and how you can help the local workforce, please visit the Grand Rapids Area Community Foundation website or call 218-999-9100. The Grand Rapids Area Community Foundation has been connecting donors' charitable intentions to community needs for almost 30 years to make the Greater Itasca Area a better place to live.