Rachel Wobschall, senior major gift officer for Gillette Children's Specialty Healthcare in St. Paul, and a board member at MDI, cultivates donors to help fund treatment for children, teens and young adults with disabilities or medical conditions.
Rachel Wobschall, 57, is senior major gift officer for Gillette Children's Specialty Healthcare in St. Paul.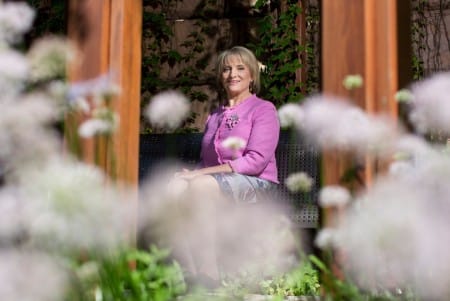 Q. What kinds of patients does Gillette serve?
A. We treat children, teens and young adults who have disabilities or medical conditions including genetic abnormalities, complex deformities, rare disorders, and traumatic brain and spine injuries. Our foundation, the area I work in, raises money for patient health care and specialized equipment.
Do you have a personal link to Gillette?
I have cerebral palsy, one of the conditions we treat here. I'm ambulatory; my biggest challenges are walking and balance. Using stairs without a railing is also difficult. I have a mild case compared with some others with this condition, but sometimes manifestations of a disability aren't visible. I try to help people understand that there are all kinds of disabilities, and everyone has a right to a good life.
Have you personally benefited from a Gillette program?
We have a gait and motion analysis program that helps people with walking and movement disorders. I have a tendency to turn my left leg in and walk pigeon-toed, and was analyzed before a recent knee replacement. As a result, doctors were able to adjust my knee in surgery and make incisions that would improve my gait.
How difficult is it to ask donors for money?
I look at it as building a relationship. I like to meet with prospective donors at the hospital so they get a sense of the positive energy here and the work taking place. I help create awareness of our patients' needs and how donors can fulfill them, or how a donation will make a difference in patients' lives. Sometimes if you plant a seed, donors themselves come up with a way they want to contribute.
What is an example of a donor initiating contact?
Recently, a 90-year-old veteran called and asked if we had a story clinic where patients could go to tell or hear stories. He had been in Veterans Affairs hospitals and had noticed how patients enjoyed doing that. I told him that we had volunteers who tell stories to our young patients, but that we would welcome a donation for such a program. He made the donation in his will, and a few days later, a friend of his called and said the man had passed away. He thought his friend purposely lived long enough to see his gift formalized.