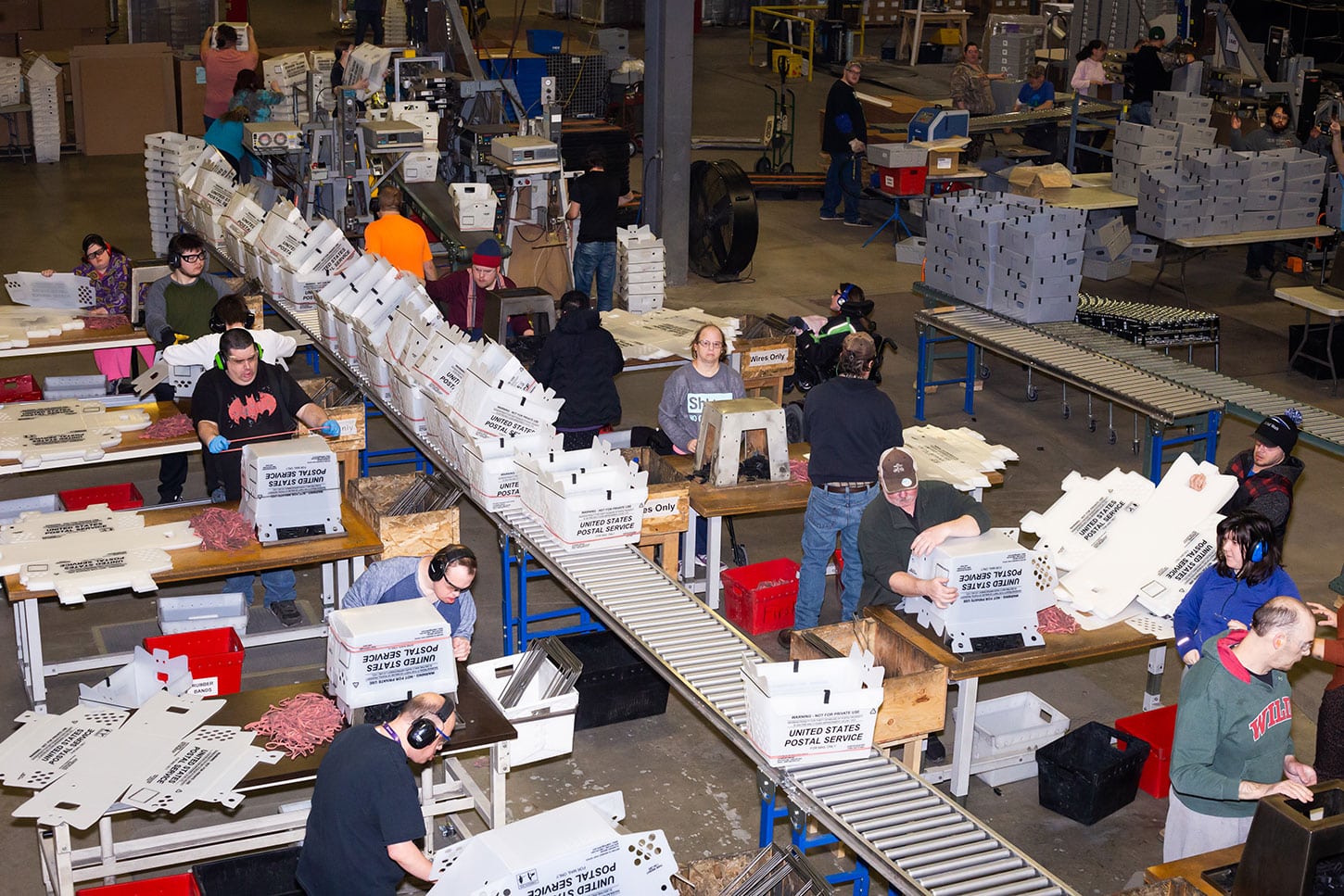 Local companies create innovative solutions to supply chain hold-ups
When the links break, the chain does, too, and so effects of the international supply-chain turmoil can be felt in regional manufacturing and transportation operations.
As often is the case, though, planning, communication and cooperation can mitigate those challenges, as at least two regional operations know.
Considering supply chain disruptions on the national economy, one often reads about lack of components, such as chips for everything from cars to computers. Some economists predict a continued disruption of global product movement into 2022 and name multiple contributing factors from COVID to the on-going trade war between the United States and China.
At the port of Duluth-Superior, a critical link in the national and international supply chain, even the containers in which products are carried can become a sticking point in delivery, noted Lake Superior Warehousing Co., Inc., President Jonathan Lamb. LSW partners with the port on the Duluth Cargo Connect operation.
"It's a bunch of things that are contributing to what's going on in the supply chain world," he said.
Asked about those containers, Lamb explained that a high international demand for containerized cargoes, coupled with glitches like the ship blocking the Suez Canal in spring, stops up the usual flow of containers from Point A to Point B to Point C and to points beyond.
"It's a tremendous pressure on supply chains when there is not enough containers out there," said Lamb. "Things like these have just continued to add on to supply chain challenges."
Delays can be exacerbated when the available stock of containers gets redirected to the best-paying freight, leaving goods less profitable to haul waiting for their turn at transportation.
Particularly high demand for imports from Asia initially drove equipment shortages for shippers, Lamb said. Then cascading events – such as high volumes causing port and ramp congestion, ship's booked to capacity, shortages of truck chassis designed to carry containers – have led to a backlog of shipments and an ongoing inability for the flow of goods to catch up on a global scale.
Lamb cited other impacts including intermittent COVID-related port closures (currently in China, for example), truck driver shortages in North America and the vessel blockage in the Suez Canal in spring. All contributed to cycle of congestion and ultimately continues to keep container freight rates high.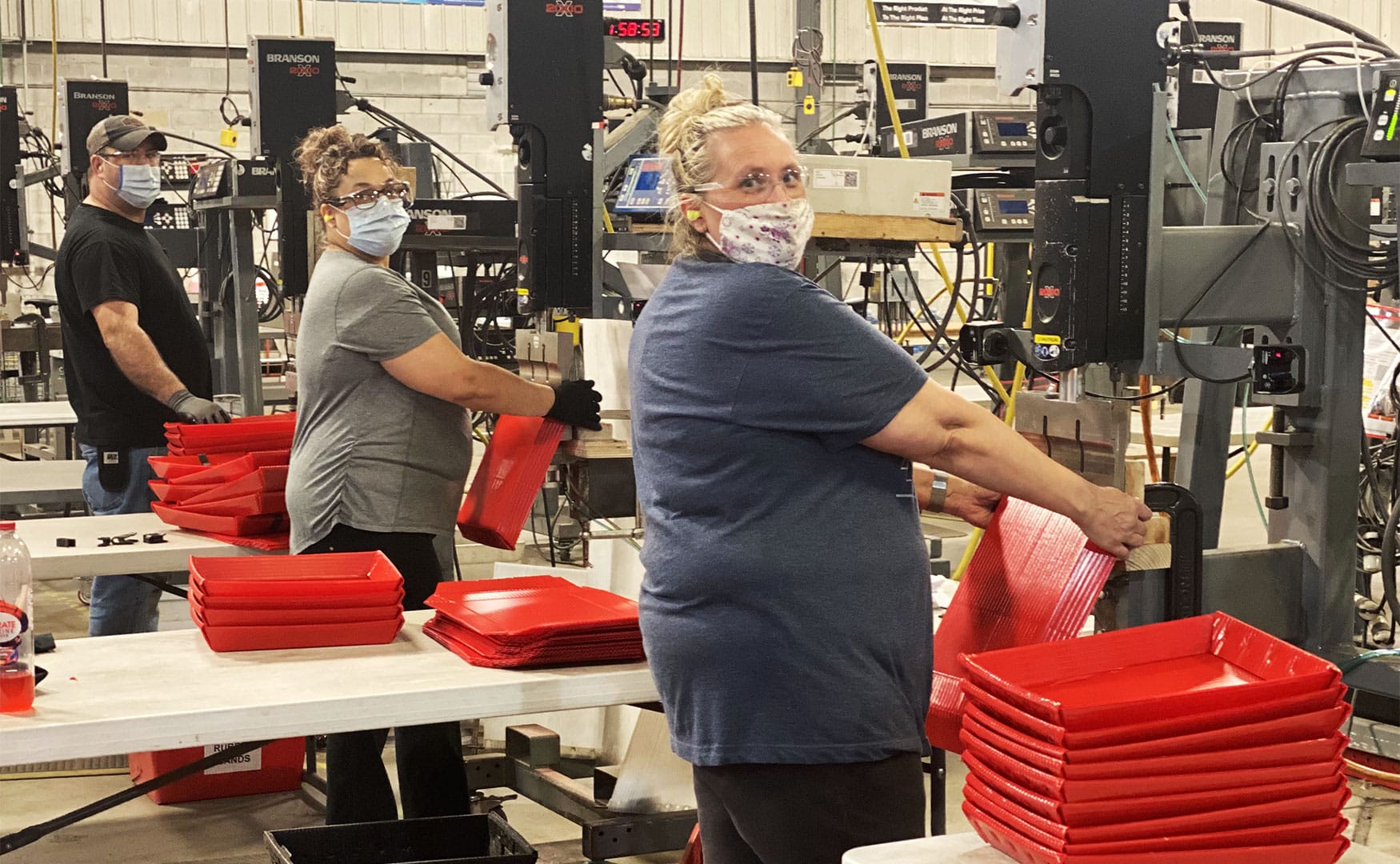 Two specific examples illustrate the issues nationally. In Memphis, there are plenty of containers ready to ship out, but not enough trucks and truckers to haul them. Chicago's intermodal terminal had become so saturated with import containers waiting for delivery that Union Pacific temporarily halted service between the city and the West Coast to clear the backlog.
To date, such bottlenecks have not derailed Duluth Cargo Connect, Lamb said, though there has been a slight bump in getting in containers. "We're not suffering from that type of issue," he said of ramp congestion and truck chassis and driver shortages in particular. "We're staying fluid."
Also unlike some operations, workers have not been an issue for Lake Superior Warehousing or Duluth Cargo Connect, he added. "We've actually hired a few more people recently. We're a pretty stable work force."
Shipping containers, or the lack thereof, are just one of the many supply-chain issues monitored by MDI, a Minnesota-based manufacturer of corrugated plastic products and provider of production services with operations in Minneapolis, Cohasset, Hibbing and Grand Rapids. The non-profit company has clients around the world, from small to Fortune 500 companies and the U.S. Postal Service. Its mission includes employment of people with disabilities, currently about 45 percent of its work force, and paying at least minimum wage or better plus benefits.
With its wide-reaching client base, MDI deals with supply-chain issues on a daily basis, said Barbara Majerus, vice president of sales. "It's continuing to get very challenging."
As one example, MDI is awaiting a container of materials that arrived in July at the port of New York, but will not reach Minnesota until the end of August. That delivery usually takes one week, Majerus said, but such a delay is not uncommon these days. "(Containers) sitting in the ports, sitting in the rail yards, sitting in the trucks, we certainly have seen that. … These are issues well beyond just overseas (deliveries). This is literally a logistics nightmare among many companies."
Logistics is just one component of what MDI juggles.
Many raw materials have seen multi-digit price increases in recent months along with declines in availability. "Steel, lumber, cardboard, plastic – every raw material it seems we purchase sees the costs escalating and extended lead times (in delivery)," she said. "It's not just another day or two or another week or two, but multiple weeks" added to delivery time from suppliers.
That extends to a recent acquisition for its capital expansion – purchase of a $2.9 million polypropylene extruder to add a new production line at Grand Rapids. That extruder, and others MDI owns, process resin beads into sheets or rolls of plastic that in turn can be used to produce boxes, totes or custom packaging to sell to businesses.
The new equipment "will be able to produce up to 5 million polypropylene sheets per year and create 70 jobs across northern Minnesota over the next 10 years," according to a release announcing grants from the Blandin Foundation and the Department of Iron Range Resources & Rehabilitation that aided in financing it.
The arrival of the extruder, made in Italy, has been delayed by three weeks so far, not a catastrophic delay, Majerus said, but "longer could impact manufacturing timelines."
MDI itself, meanwhile, has adjusted to the supply chain concerns to meet client needs without undue delays.
"The good news is, we have not really had to extend our lead times very much," said Majerus. "We've done a lot of things to mitigate the issues. We are buying way more volume of raw materials, carrying a lot more inventory to help protect our customers." That added inventory also insulates against some price increases.
The company also has diversified and added suppliers. It has "pre-built" high-demand items, such as readying tote "blanks" to be folded and welded for quicker production.
And when certain materials just aren't available, Majerus said her team works with clients to create alternatives. One large client, for example, usually uses galvanized wire in production of its tote, but agreed to a temporary use of non-galvanized wire when the other could not be purchased.
"Myself and my team, we are talking with our customers literally every day … helping to resolve when there are supply chain issues. Open communication has been critical. Transparency between sales, manufacturing and our customers enabled us to do well, even in this most challenging environment."