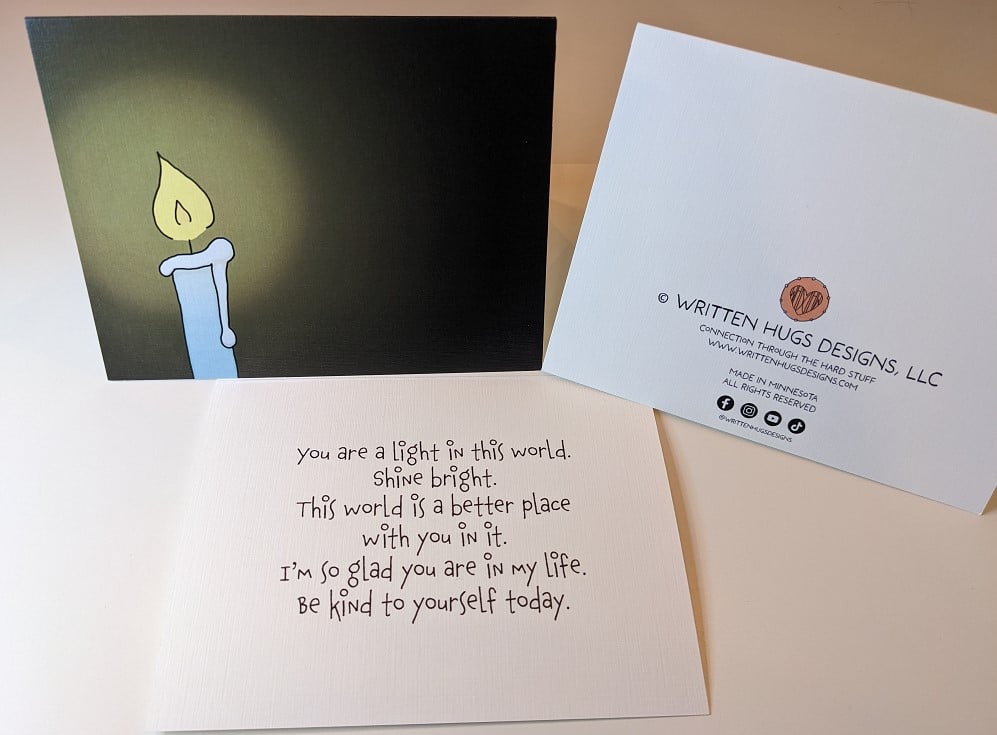 Christi Kmecik knows how painful the feelings of grief and loss can be when experiencing a difficult season of life. So, she started a card business to help people navigating isolating periods feel less alone and more connected to their loved ones. "I have a deep passion for helping people connect on an authentic and vulnerable level," said Kmecik. "People want to show up for their loved ones who are facing difficult situations, but often, they just don't know what to say, or how."
Enter Written Hugs Designs, founded in November 2022
The business offers original, often grief-conscious cards – all written, designed and illustrated by Christi – that range in scope from child loss and family estrangement to mental health and sympathy.
"Greeting cards are often superficial. Written Hugs Designs is not. We lean into the hard things in life," Kmecik added. "My hope is that everyone who receives one of my cards feels more seen, more connected, and less alone. That is what drives me." An important component to making cards ready for store shelves is kitting, the process of bringing together each card part and its packaging. As a new, fast-growing small business, Christi wasn't ready for this.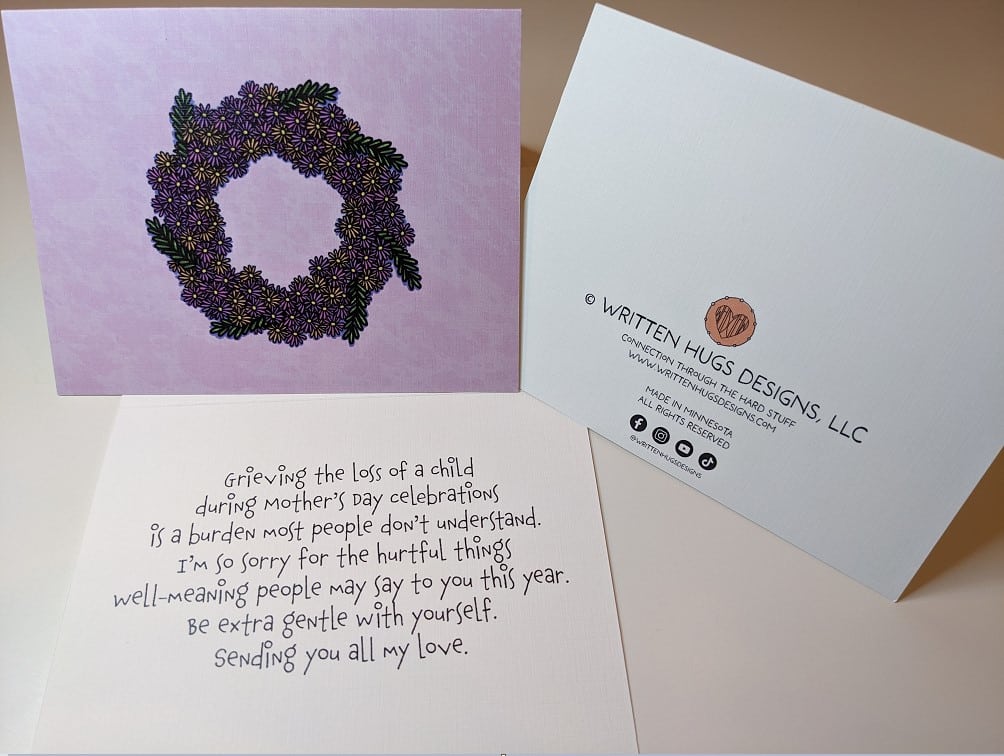 That's when MDI stepped in
With MDI's help, Christi's cards were kitted in a quick, high-quality manner, keeping all deliverables on schedule and ready to make HomeGoods' 2023 spring collection. Christi marveled at the work. "I am so fortunate to have found MDI. The moment I started talking to them and meeting people on the floor, I felt like I belonged," said Kmecik.
"The culture at MDI has meant everything to me; their mission is purposeful, and everyone is emotionally attached. I'm not just a number. I want to continue to work with partners who care more than just getting the order done – incredible partners like MDI."
          Written Hugs cards can be found online or at a HomeGoods store near you!