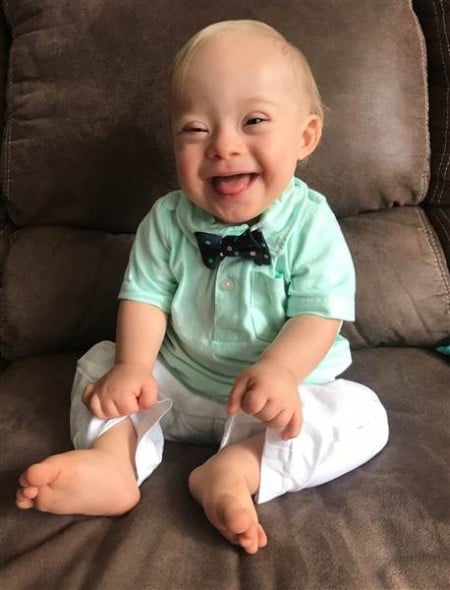 The 2018 Gerber baby is Lucas Warren, a 1-year-old from Dalton, Georgia who is the first child with Down syndrome to be named aGerber babysince the contest's start in 2010.
"He's very outgoing and never meets a stranger," Lucas's mom, Cortney, toldTODAY Parents. "He loves to play, loves to laugh and loves to make other people laugh."
Cortney Warren said she entered the Gerber contest on a whim, after a relative pointed out an ad seeking submissions. After posting a photo of Lucas on Instagram using the contest's hashtag, Cortney and her husband, Jason, received the news that their son had been chosen from more than 140,000 entries to be the 2018 Gerber Spokesbaby.
Read more about Lucas or learn more aboutWorld Down Syndrome Day, March 18, and how you can get involved in your local community.