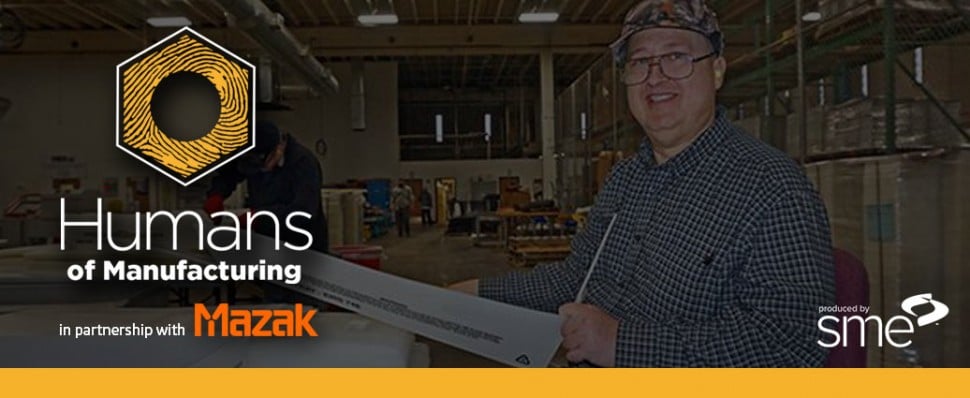 Stroke Survivor Finds Purpose, Strength in a Manufacturing Career
In March 2009, David Johnson suffered a deep stroke that damaged a large area of the right side of his brain, which affected movement on the left side of his body. After three months of intensive physical therapy, he learned to walk again. It took a year for him to learn to write with his non-dominant hand, along with a lot of speech therapy, so he could speak better.
Two years later, Johnson had depleted his savings and needed to go back to work. Before his stroke, he worked for a manufacturing firm making parts for pacemakers. However, he was unable to return there because the job required fine motor skills, which he no longer had.
He applied to temp agencies, but had difficulties getting interviews. "The two companies that did try me out decided they couldn't use me just after an hour," Johnson said. "They didn't give me a chance to do much of anything, which I found very disappointing."
Through a Minnesota Vocational Rehabilitation Services counselor, Johnson found a job at Minneapolis-based MDI, a corrugated standard and custom plastic packaging manufacturer that provides jobs to individuals with disabilities. Nearly half of its workforce is comprised of people with disabilities, who work side-by-side with those who don't have disabilities.
Today, Johnson is a hand assembler at MDI. He makes corrugated plastic totes, works on various production assembly projects and assists with quality control. He is aided by Employment Support Specialist Janna Langer.
"My job is to provide support to individuals with disabilities here at MDI," Langer said. "We have line leads who assist with job training; if individuals need additional support learning and doing those jobs, that's where I can help."
MDI's mission is to "serve people with disabilities by offering inclusive employment opportunities and services." The 54-year-old company is a social enterprise pioneer that provides the opportunity for individuals with disabilities to be self-sufficient, try new challenges and do a good job for a living wage.
The inclusive culture is why Johnson enjoys working at MDI. "Everyone is friendly and respectful, and I find that attractive," he said. "They allow me to keep trying, even though when I first started, my left hand was almost totally paralyzed from the stroke. I've been able to slowly work with it and get a lot more movement out of it."
A teamwork atmosphere exists at MDI; even though the work is very individualized, people help each other out when needed.
"We look for ways we can accommodate employees to help them do their jobs," Langer explained. "For example, if David is on an assembly job, perhaps packaging an item, and needs help to hold a work piece in place, we'll make a work jig to help him hold the item as he's folding the work piece, allowing him to complete his task."
Johnson adds that his work at MDI has helped him regain his strength and mobility, as well as his dignity.
"I remember the moment of triumph when I was able to get into my own bathtub without having to pull my legs over with my hand," he said. "I can do a lot more things with my left hand and arm now. I don't think I'd be doing as well if it wasn't for work."
For Johnson, work gives him a reason to get out of bed each day. "Many of the people I know who had strokes and didn't try to do anything went into a deep depression," he said. "I have a purpose in life, and manufacturing and MDI gave it to me."
Original article published in July 2018 by SME online as part of a nationwide series called Human of Manufacturing. Full article here.