In honor of National Disability Employment Awareness Month, MDI is saluting people who've stepped ahead, above and beyond in the name of equitable opportunity and employment for people with disabilities. In a time of worker shortages and employment uncertainty, actively hiring people with disabilities is a way to reduce turnover, recruit a dedicated workforce, boost DEI efforts, and enhance overall success by adding different perspectives and ways of thinking to your internal teams.
At Minnesota Diversified Industries (MDI), we believe in transforming lives and fostering meaningful employment opportunities for individuals with disabilities. Austen Brown's journey from Vocational Rehabilitation to becoming a dedicated Job Coach is a testament to the empowering environment and growth opportunities we offer.
Meet Eric—a dedicated individual whose journey from taking the Unified Work Course to pursuing his dreams in the automotive field is nothing short of inspiring. Let's delve into Eric's experience with Unified Work, his aspirations, and the impact the program has had on his personal and professional growth.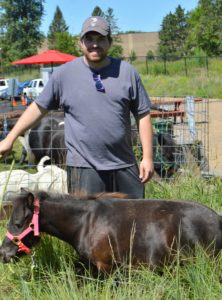 Choosing Unified Work: A Path to Skill Enhancement
Eric's decision to participate in the Unified Work program was driven by the desire to enhance his skill set and prepare for a successful career. With an emphasis on building resumes, interview preparation, and cultivating professional interactions, Unified Work offered him a structured platform to fine-tune these essential skills that would serve him well in the long run.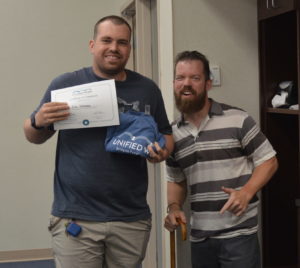 Broadening Horizons: Pursuing a Passion for Cars
During his time in the program, Eric explored various aspects of his career aspirations. He shared his interest in working with cars, a passion he hopes to develop. Unified Work not only enriched his soft skills but also helped him align his goals with a clear pathway toward his desired career.
Unified Work's Impact: Building Independence and Character
Unified Work was more than just a course for Eric—it was a transformative experience. The program instilled in him a sense of independence, broadened his horizons, and nurtured qualities that made him a better person overall. With a straightforward approach and the guidance of the program instructor, Nick, Eric's journey was marked by growth and empowerment. Unified Work's impact extended beyond skill development, fostering friendships, and team building. Eric found camaraderie with his instructor Nick, and through the program, he developed a desire to excel in a work setting. The experience encouraged him to strive for excellence and fostered a positive attitude toward collaboration.
The Power of Learning: Goal Setting and Aspirations
Goal setting emerged as a significant lesson for Eric. His aspiration to become an ASE Certified Technician shone through as he planned to pursue further education after obtaining his license. Unified Work laid the foundation for Eric's journey towards his dream, equipping him with the skills and determination needed to thrive.
Conclusion: A Testament to Empowerment
Eric's journey from Unified Work to pursuing a career in the automotive field is a testament to the program's impact. Through skill enhancement, camaraderie, and a holistic approach to growth, Unified Work empowered Eric to approach life and his career journey with newfound confidence. His story underscores the potential of Unified Work to not only cultivate professional skills but also inspire personal growth and lifelong learning.
MDI was founded to empower the career success of people with disabilities, and is celebrating National Disability Employment Awareness Month by featuring Ability Pioneers: people who have taken purposeful, innovative steps in advancing opportunities and access.