An Extension of Your Workforce
Short on space, resources, or don't have the certifications? Stop worrying and start getting products to market faster. Tap into our production labor. Let's talk (virtually) about how we can improve productivity and efficiency.
Why Outsource?
More and more, cost and quality conscious businesses are turning to outsourcing their non-core business processes.
Not only are companies outsourcing business functions to external vendors, but they are experiencing many benefits from doing so.  

Our Services
Our contract production services help keep your supply chain moving forward. If you're facing fast business growth, skilled labor shortage, quality assurance issues or lack of space, MDI is a reliable partner. 
We provide skilled labor, facility space, ISO certifications and industrial equipment to help you stay on schedule and get to customers first.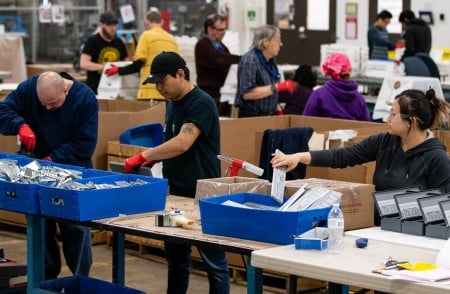 Ready to Get Started?
Schedule and attend a meeting with an MDI sales representative between now and May 1 and we'll mail you a $20 coffee gift card.