MDI's corrugated plastic hopper bins are the perfect solution for storing, picking, and sorting parts and products. Our design stacks neatly to save space on warehouse and workstation shelves and nests when not in use for storage. Our budget-friendly plastic hopper bins are durable enough for most storage scenarios.
The low hopper front makes it easy to reach inside and grab objects to save time on assembly, picking, and packing. The taller rear compartment stores extra pieces until they're needed. At MDI, we offer pre-made and custom pick bin solutions for a wide range of industries, including warehousing, manufacturing, and medicine.
Custom Plastic Hopper Bins
Manufacturing and distribution centers are often challenged to maximize storage space and find ways to gain
efficiency. MDI hopper bins are ideal for organizing shelving systems and can store the heaviest parts and tools. Durable and long lasting, these bins can be stackable, collapsible and designed to fit your material handling needs.
Our heavy duty hopper bins can be designed with the following features: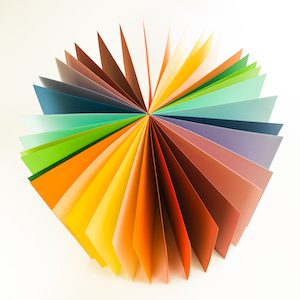 Color: Choose from our selection of pre-existing colors, or a custom color scheme to match your existing coding and organization setup.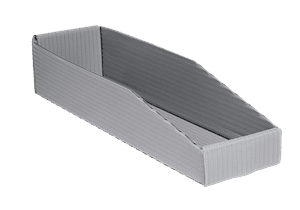 Size: MDI can create custom hopper bins in almost any size. You can choose the bins' length, height, width, and front lip height from 0 to 53 inches to accommodate large or irregularly shaped items.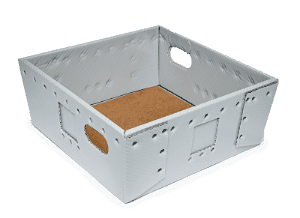 Construction: We offer heavy-duty hardboard, wire rim, and welded hopper bins for added durability, as well as collapsible knockdown bins to save space when not in use.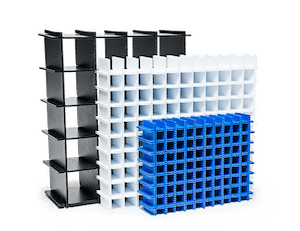 Dividers: Interior dividers are available to separate small parts and products.
Labeling: We provide custom-printed placards with UPC barcodes and other essential information and printable labels that you can reprint and replace as your inventory changes.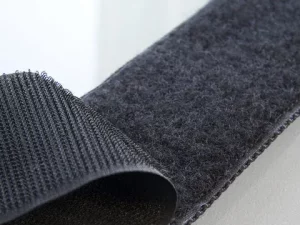 Velcro: Velcro closures and attachment points allow you to connect groups of related product bins, secure them to a surface, or close them for easy transport.
Check out our custom product builder to see our available custom solutions. Begin by filling out information about the product you're looking for – type, size, color, and construction – and we'll contact you to iron out the rest of the details.
Hopper Pick Bins for Warehouse and Distribution Centers
MDI's corrugated stacking hopper bins are perfect for holding and transporting many kinds of products. The stacking design saves space on warehouse shelves, so you can shelve more products in less space. Our custom-printed placards and printable labels reduce the time it takes to find an item.
Our UPCs and other custom labeling solutions also make inventory management easier. Rather than manually tracking inventory, workers can scan barcodes as they pick items. Automatically updating your inventory management system ensures that you always know exactly how much of a given product you have in stock.
These lightweight pick bins easily rearrange and reorganize as needed to accommodate your changing inventory. We also offer collapsible bins that fold flat for eco-friendly shipping and compact storage when not in use. If we don't have a ready-made product that suits your workflow, contact us for custom warehouse pick bin solutions that do.
Hopper Parts Bins for Assembly Lines and Workstations
Assembly lines and workstations demand precision organization for efficient operation. Disorganized inventory saps productivity by making workers spend more time searching for the right part. MDI's nesting hopper bins save space while holding essential pieces and parts within reach.
We offer custom pick bins with dividers to fit more parts and products in less space. Color coding and clear labeling make it easy for workers to move from one assembly step to the next, taking the guesswork out of the production process.
Arranging our color-coded nesting hopper bins so that workers have easy access to the items they need most frequently improves efficiency and minimizes the risk of errors. MDI's plastic hopper pick bins are a quick way to increase assembly line productivity.
Plastic Hopper Storage Bins for Pharmacy and Medical Supplies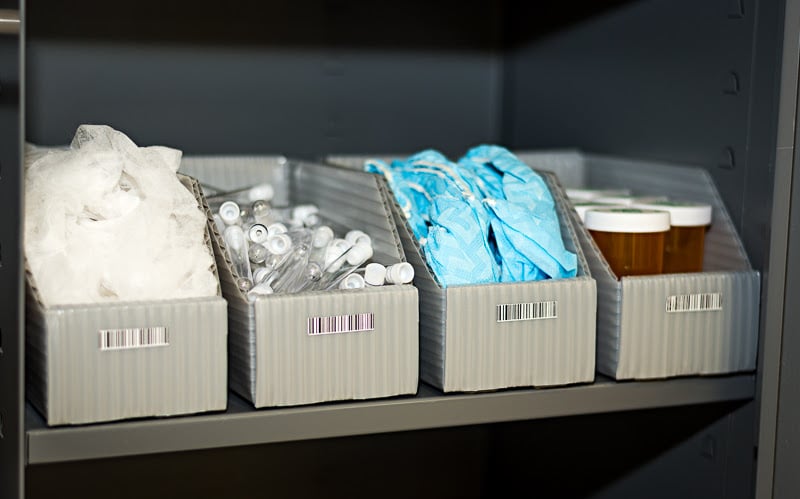 Pharmacies and medical supply rooms require complex organization solutions. Medical supplies are often small, single-use items wrapped in sanitary plastic, making them impossible to stack or arrange neatly. Our plastic hopper storage bins keep supply room shelves tidy and mess-free, so medical providers and staff can quickly find what they're looking for.
Accuracy is a matter of life and death in pharmacy and medicine, where similar-looking drugs are stored close together. Our custom placards and UPC labels are perfect for pharmacies and medical offices. Clear product labeling helps prevent costly and dangerous mistakes that can injure patients, such as supplying an incorrect medication or dose.
Get Your Heavy Duty Hopper Bins Today
You can count on MDI for all of your storage and shipping needs. We manufacture a wide range of plastic goods, including plastic hopper bins, totes, and rolls, and even offer workforce support for picking, assembly, and other production services. At MDI, you'll find everything you need to stock, organize, and staff your facility.
Check out our other services and storage solutions, or contact us for a custom product consultation today.