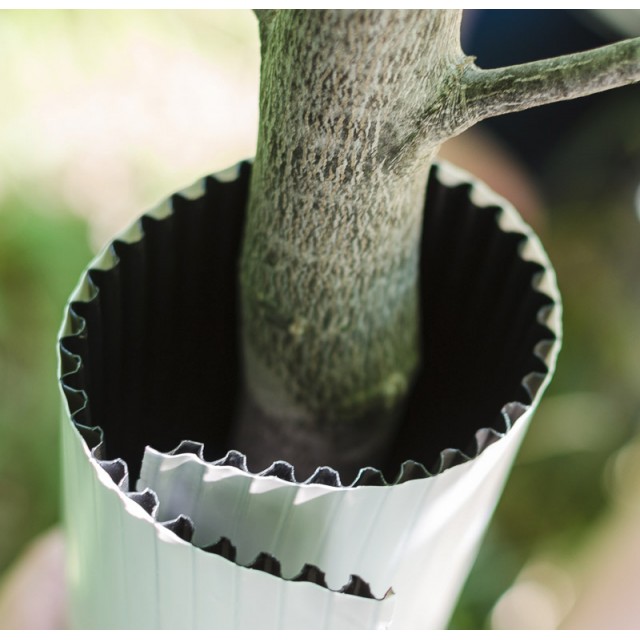 From small farms to international growers, our products prove their worth every day in fields, orchards, vineyards and greenhouses. We provide top quality plastic tree wrap to ensure peak product quality for agricultural and nursery products.
MDI corrugated plastic tree guards are manufactured from single-faced polyethylene and are 100% recyclable and reusable. It is an ideal solution in extreme environments to protect newly planted or established trees. It can also be used to protect trees in transport and from landscaping tools.
Features and Applications
Product Features
Flexible and easy to cut or shape and remove
Protects and insulates
Reusable and 100% recyclable
Color options: natural (to encourage heat transfer) or white with a black corrugation (to protect and insulate).
Applications
Agriculture

Construction

Packaging