Certified Facilities For Your
Medical Assembly Needs
MDI production services is an extension of your workforce, offering contract medical device packaging, kitting and assembly. Our 60,000 sq. ft. warehouse, with modifiable floor layout and newly designed 2,000 sq. ft. white room, offers customers best fit assembly solutions.
Our White Room provides capabilities for enhanced levels of quality control necessary for sensitive packaging and assembly. Materials assembled operate under conditions similar to a clean room to ensure no contamination enters. The room's design offers flexibility accommodating projects ranging in size and intricacy.
White Room Services Provide:
Controlled safe and clean process
Dependable lot tracking and inventory control
Experienced staff trained in MDI white room procedures and quality assurance
Topmost on-time delivery – never losing site on attention to detail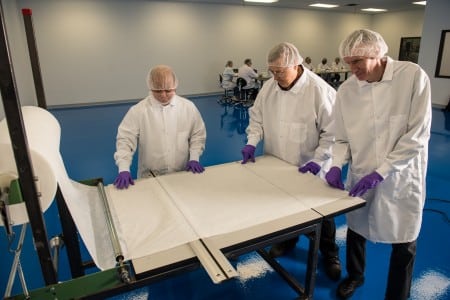 Consistent quality is our focus, built on years of experience.
We offer quality, cost-competitive, in-house production services that provide meaningful jobs to people with disabilities.
Team members are trained and led by line leads who map efficient methods, and build in quality checks to ensure specifications are met and projects are delivered on-time — every time.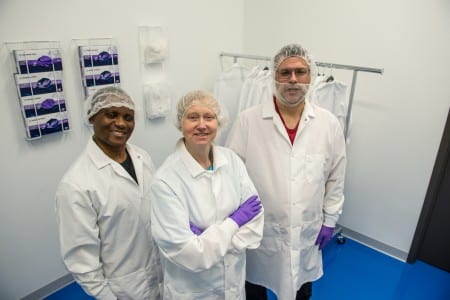 We are ISO 13485:2016 and FDA registered for medical device assembly and packaging.
MDI's white room has received a certificate of compliance stating that it meets or exceeds the requirements of ISO 14644-1:1999 Class 8 and Federal Standard 209E Class 100,000.