MDI is saluting those who have stepped ahead, above and beyond in the name of equitable opportunity and employment for people with disabilities.
This month we feature Phil Steger, the mastermind behind the uber popular Northeast Minneapolis distillery and lounge, Brother Justus Whiskey Company. Six years in the making, Steger and its leadership team have created an inclusive, welcoming space to enjoy made-from-Minnesota libations surrounded by great company.
————————————————————–
Meet Phil Steger
Founder and CEO | Brother Justus Whiskey Company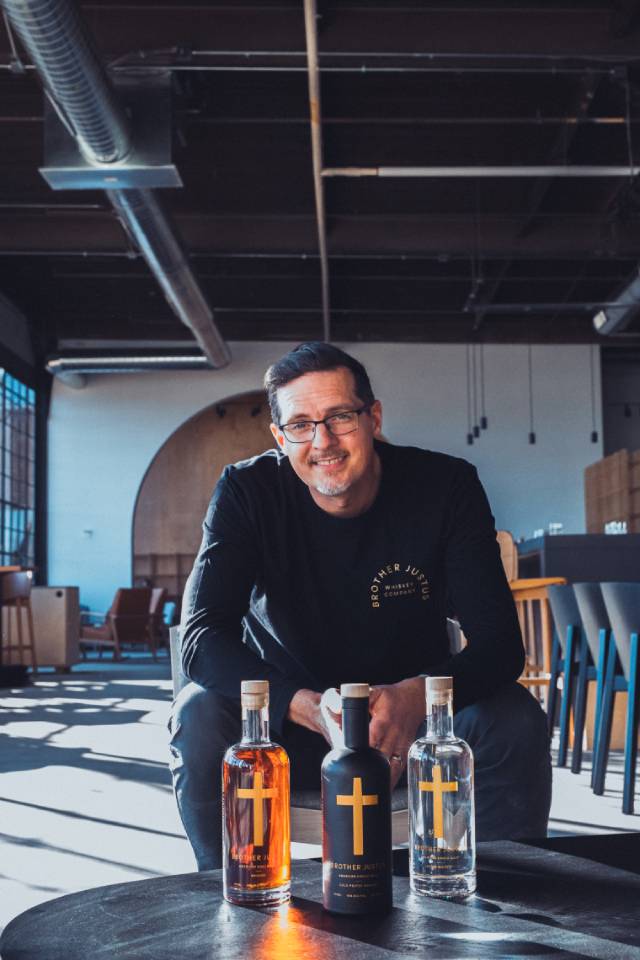 The story of some of the world's greatest tech companies – Apple, Google and Hewlett-Packard – began in nondescript garages. I like to think our story – one of determination to create a truly made-from-Minnesota distillery and craft cocktail lounge – began in a similar, albeit quintessential Minnesota vein: inside the basement of a Northeast Minneapolis warehouse.
Entrepreneurial ingenuity is foundational to who we are today. Our libations and our namesake are inspired by Brother Justus, a Benedictine Monk who crafted whiskey a century ago. Just as he shared his whiskey (and the intense distilling process that predates it) with struggling farmers during the Great Depression, we aim to share our products and their story with as many people as we can.
The most important virtue of Benedictine values is hospitality. That's not window dressing. To us, hospitality is not only our industry, it's our calling.
When we set out to bring a new distilling and tasting room experience to the Twin Cities, we knew it had to be inclusive in more ways than one. No one should feel unwelcome or excluded during a night out with friends or family. Unfortunately, all too often, I go out to bars, restaurants and retail spaces that are uncomfortable, cramped or difficult to navigate. That's quite the headscratcher when you consider that a quarter of our society lives with some form of disability. It's simply bad business to not make individuals living with a disability feel welcome.
In shopping around a few locations, we set out to create a space from the ground up so that nothing is permanent or immovable. When we arrived at 3300 5th Street N.E. in Minneapolis, we knew we had found something unique and special. A former school a stone's throw away from Columbia Golf Course, the 14,000 square-foot space epitomized energy and creativity.
"When we envisioned our space, we thought about who will come through the door, how will they come through the door, and how do we want them to experience this place."
—Phil
To truly understand the needs of every type of customer, we partnered with WeCo, a detail-oriented team of local testers who helped us create the warm, inviting space visitors see today:
Wide entryways and hallways that accommodate wheelchairs and mobility aids
Sinks with close faucets that allow people in wheelchairs can pull up alongside to easily wash their hands
A bar with dining table-height end caps
A color scheme friendly to those with cognitive disabilities, including autism
During construction, I found myself constantly challenging myself and our team: How can we make this a place where someone in a wheelchair can roll in the door and have a seat at the bar? How can we make that person feel like they're our most important customer?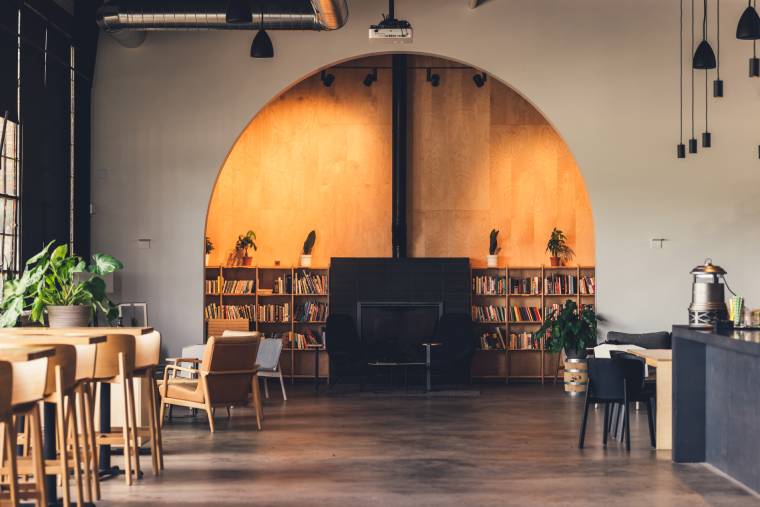 That effort was fully realized recently when a woman with an intellectual disability recently came in. Seeing her and her group have a truly great time was incredible. It was powerful to witness our inclusive vision come to life in a joyful way.
I'm proud of our little slice of Northeast. When you implement true inclusion from the ground up, it creates a quality experience for everybody.
—————

—
Read all Ability Pioneer features here.