Mail Trays Made From Corrugated Plastic
Accuracy is a primary requirement, especially in a large mailroom. At MDI, we manufacture corrugated mail plastic trays that answer every industry's organizational and streamlining needs.
Our corrugated plastic mail trays and postal trays come in various colors and sizes to match the unique needs of every organization. Whether you need a corrugated or flat mail tray, MDI has the right equipment for your office and mailroom operations.
Alongside the mail trays, we offer many products and services, including contract packaging, hand assembly, and more.
Durable and High-Quality Mail Trays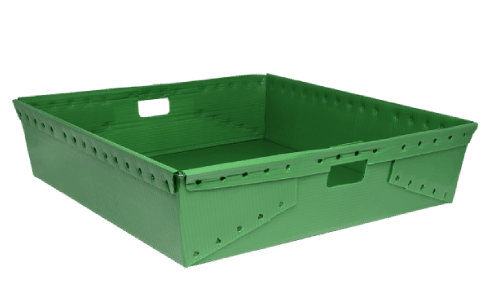 Durability is among the top considerations when shopping for your office and industrial ware. You need value for money, and MDI understands your desire. Thus, we ensure our corrugated mail trays are strong, durable, and reliable enough to handle the kind of job you require.
Our postal trays are resilient, dust and fiber-free, and waterproof to ensure maximum reliability whether you're using them for transporting ballots, mail, or any other type of paper documents, unlike cardboard options.
Custom Mail Trays Made From Corrugated Plastic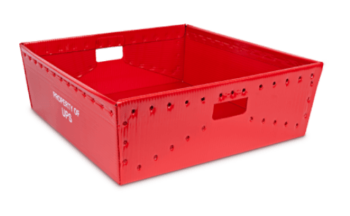 Due to the uniqueness of your operations, our standard corrugated mail trays may not be efficient for you. We can make custom mail trays to capture your organization's unique needs. 
Depending on your operations, location, and purpose, the correct mail trays for you may be a little larger or smaller than our standard size. 
Review our custom postal tray offerings and choose the kind of product you want, pick your favorite color, decide your favorite add-ons and features, and ask for a quote.
Plastic Mail Trays for Mailroom Operations
Does your company offer mail outsourcing services to large institutions or offices? The task of sorting and distributing the mail can be hectic.
We offer plastic mail trays for industrial mailroom operations. Our trays have handles to allow easy transportation and different color options to ease sorting and distribution. We also ensure the trays are stackable and nesting to facilitate storage.
Mail Room Trays in Multiple Colors
Our mail trays come in various color options to make sorting and transportation easier. You can tell which postal tray belongs to which office with the help of the distinct colors. Thus, you don't mix up your trays and save time for you and your clients.
At MDI, we manufacture mail trays in different colors and options. Also, you can inform us of the color you need, whether corrugated or flat mail tray works for you, as well as other dimensions you need, and our professionals will create a piece that meets your specifications.
Corrugated Plastic Mail Trays With Handles
The beauty of carrying all your mailroom products in a postal tray is to ease the task and create more efficiency. Handles are there to make your work easier. We work diligently to ensure that the products meet our clients needs and are convenient.
Our corrugated mail trays have durable handles to ensure easy transportation and handling.
Stackable Nesting Mail Trays
Apart from the valuable handles and colors, our wide variety of plastic corrugated trays is also stackable and nesting. Thus, the trays easily stack when they contain products and can nest when empty.
This feature makes the mail trays efficient to use for a wide variety of industries. They save on storage space and enhance the sortation and delivery time.
Get the Best Corrugated Plastic Mail Tray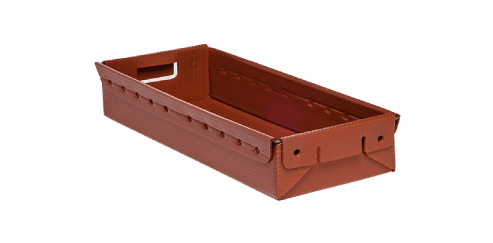 Your business depends on your choices to function efficiently and effectively. At MDI, we understand the need to provide quality and durable mail trays for every business. 
Whether you like the standard or custom-made options, we are your solution. Contact us with your needs today, and we can create a personal mail tray for your business.