Marketing Support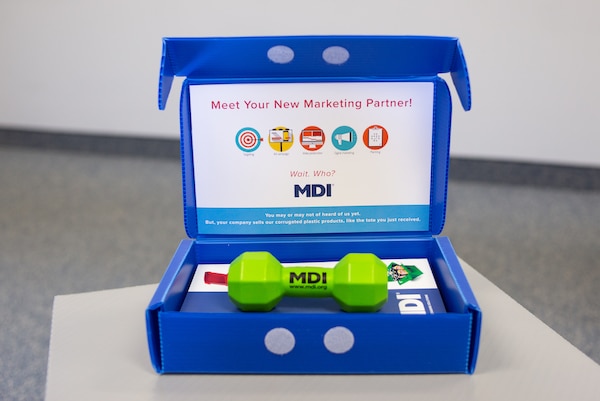 Struggling to get leads, content, web traffic, creative ideas, search results, sales materials — or just more marketing support?
Our team of marketing experts will work alongside you to strategize and execute ready-to-go campaigns and assets to promote MDI corrugated plastics*. Utilizing a 3-step process, we develop tactics that promote our products, with your brand, to drive goals.
Gain access to a dedicated marketing representative to build campaigns.

Get fully onboarded, with access to our robust image library and brand-able assets.

Together, we'll develop and execute customized campaigns to generate more leads.
Ready-to-Market Campaigns
Prospecting Support  |  Strategy & Planning  |  Advertising  |  Digital Marketing  |  SEO  |  Content  |  Graphic Design